DCode PDA Readers is Supplier & Dealers of a wide range of PDA Barcode Scanner, mobile computer, PDA Scanner Android in India.
PDA barcode scanner Or Mobile Computer gives you a powerful solution for mobile data collection in offices, hospitals, manufacturing facilities, or the field. It is important to consider the various characteristics of each PDA barcode scanner in order to understand their impact on productivity before you buy it.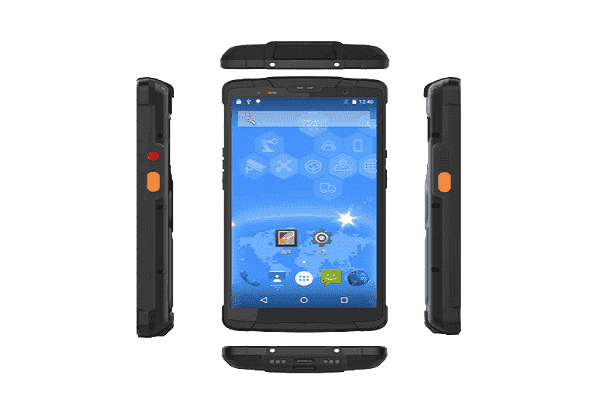 PDA Mobile Computer  now is available in many types and models. You can choose one of them as you need. But choose the best one of the products is not easy, as explained above that consideration is important before purchasing the best one as you need. You should know your requirements and budget too. Here is some information that you need about various characteristics of a PDA scanner.
PDA Symbol PPT2800 with Barcode scanner
The first model of PDA Readers that you are able to choose is PDA Symbol PPT2800. It can do all, right down to mobilizing price checking and inventory tasks in retail environments as well as package tracking throughout the shipping pipeline.
This PDA Symbol PPT2800 with scanner also provides an ideal solution for mobile applications. It has a resolution (240 x 320 pixels) Wireless Connectivity IrDA and designs with Input Device Type Touch-screen. Choosing this model of PDA barcode scanner is the best decision for you.
Grabba S-2001c Mifare ISO14443A/B Contactless Reader for Palm Treo 800w Smartphones
The next Mobile Computer or PDA Scanner Android that will be the second example for you is Grabba S-2001c Mifare ISO14443A/B Contactless Reader for Palm Treo 800w Smartphones. It designed to work with PDAs and Smartphones that have only USB connectivity. The Grabba uses a standard mini-USB plug to connect with all the latest PDAs and Smartphones.
Using this model of PDA barcode scanner allows the PDA or Smartphone to be connected to a computer. It is freely available for download. The Grabba Driver 'Keyboard Wedge' feature allows barcodes or proximity cards to be scanned or magnetic stripe track data to be read, directly into a focused text field in any application on the PDA.
Datalogic Gryphon Series Barcode Scanner
Datalogic Gryphon Series Barcode Scanner also will be the next model of PDA that you are able to choose. With rich feature sets and extensive model options, it represents the premium level of data collection equipment for general purpose applications. It has an optional display with a 3-Key keypad and also point-to-point and multi-point transmission.
This model of PDA Readers has the ability to capture bar codes from near contact to over 1.0 m / 3.9 ft increases productivity and improves ergonomics for users. A wide scan angle reads very wide codes and renewed decoding abilities amplify throughput on hard-to-read, poor or damaged codes.
Barcode Scanner are available in 433 MHz or 910 MHz and radio range (open air) up to 30.0 m / 98.4 ft for 433 MHz, up to 15.0 m / 49.2 ft for 910 MHz. It also designs with fastest speed-to-read: 325 reads/second. All of these features combined with low-resolution decoding for labels as small as 3 mils, establishes the Gryphon I GD4100 readers as high-performance products and powerful data capture solutions.