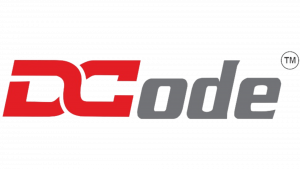 DCode International offers innovative, cost-effective automatic identification Barcode solutions for business and industry. Customized Solutions from Dcode represent the most innovative barcoding products on the market today. We offer complete solutions-hardware, software & service-to to help our customers to meet the challenges of a dynamic & competitive business environment.
We have expertise in all kinds of Barcode hardware like Barcode scanners, Label printers, Data collectors, Receipt Printers, Mobile PDA's in India.
Technical Experience:
We have a skilled technical team to resolve all your quries. We are well-versed in a variety of operating systems, networks, and databases. We use this expertise to help our customers with a variety of small to mid-sized projects.
Our Team:
We are backed by a team of highly skilled and diligent professionals who with the help of their expertise and knowledge have helped us to work in accordance with the needs and demands of the customers. Also, our team has enabled us to reach great heights.
Manufacturing Unit:
We are supported by a well structured manufacturing unit. Our manufacturing is well equipped with high end and state of art technology. this has made us capable to provide unmatched quality products andservices to the customers as per their specifications.
Quality Assurance:
We believe that there is no substitute for quality. To achieve this we make sure that we use superior quality raw material to manufacture the entire range. Also, we make sure that we provide unrivaled services to the customers.